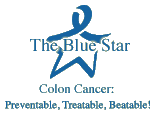 Welcome to Our Open Access Colonoscopy Screening Program
Our Open Access Colonoscopy/Colorectal Cancer Screening is a service available to the Greater Houston area and it surrounding cities Katy, Sugarland, Fort Bend County, Rosenberg, Conroe, Kingwood, Woodlands, and Spring Texas. Available Monday – Friday and open every other Saturday.
Open Access Colonoscopy Screenings allows healthy, age-appropriate patients to easily schedule a colonoscopy screening, usually without a doctor visit.
Colonoscopy Screenings is advised for all average-risk patients, age 50 and older, as a method of colon cancer screening. Patients with significant illnesses (poorly controlled diabetes, significant cardiac disease, severe breathing problems, kidney problems) are advised to schedule a consultation with a gastroenterologist prior to the procedure.
The physician will have very limited time to discuss past medical history or ongoing problems at the time of the Open Access Colonoscopy Screening procedure. If you have underlying abdominal pain, changes in bowel habits, or any other gastrointestinal issues, an Open Access Colonoscopy Screening may not be the best initial examination for you. To ensure the highest quality care, we request individuals with these issues see a gastroenterologist.
If you are in good health and wish to proceed to scheduling your Open Access Colonoscopy Screening, please contact the facility. Our staff will review your history, obtain a prescription for the bowel preparation, and give you final instructions for your colonoscopy.